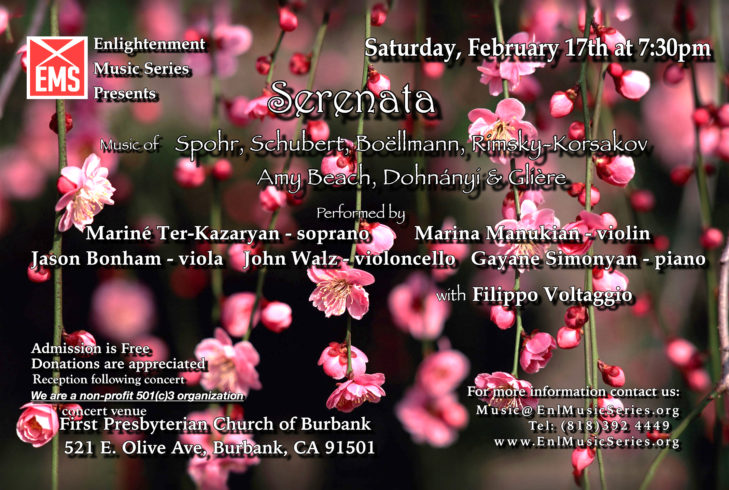 Please join us for on Saturday, February 17th, at 7:30pm for the opening concert of our 2017-2018th Concert Season!
Enjoy a beautiful evening of Romantic Music as we start our exciting 12th concert season with tribute to Love, Passion and Music!!!
Details of the program coming up soon!!
Saturday, February 17th, 7:30pm
at our new location First Presbyterian Church of Burbank
521 E Olive Ave,
Burbank, CA 91501
Admission is Free
Reception Following Concert 
Thank you for your support in helping us keep the Classical Music Alive!
Enlightenment Music Series is a Non-Profit Organization (Tax ID # 46-1165020)